Australia's coronavirus vaccine rollout already behind schedule only days after first jab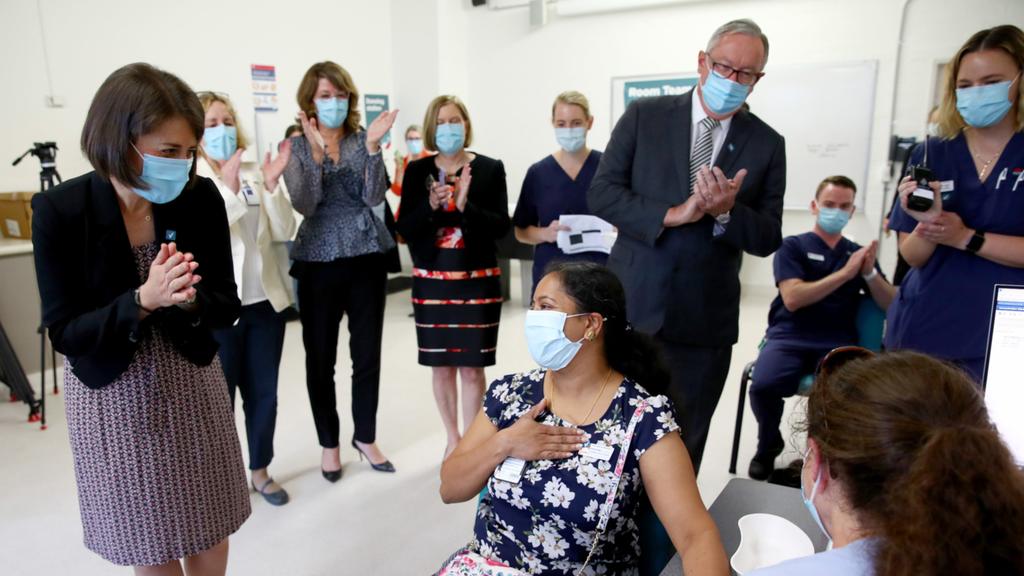 New South Wales' vaccine rollout is already behind schedule – only days after the first jab was administered.
Residents at aged care facilities across the state have had their so-called "V Days" cancelled and rescheduled.
Of the 240 nursing homes due to begin vaccinations by Friday, only 90 have actually commenced.
The government is blaming the delays on Healthcare Australia – the contractor appointed for the aged care rollout.
Trouble surrounding the contractor emerged on Wednesday after…